[Event Report] Dai's Natto has co-organised food event "Introduction of new Product and suggestions on how to enjoy them"
[Event Report] Dai's Natto has co-organised food event "Introduction of new Product and suggestions on how to enjoy them"
[Update as of 8th Aug 2022]
Nichigo Press
[Japanese Article] Fresh ground natto from Australia, additive-free yakiniku sauce, first time in Sydney
https://nichigopress.jp/topics-item/43122/
JAMS.TV
[Japanese Article] New product launch by Dai's Natto and Imamura sauce and dressing in Sydney
https://www.jams.tv/gourmet/225628?fbclid=IwAR0_fUYSPTQuYG7dXMus2T49RODmzXSr8gkBYUVzd-49rPDlRarGw0SE3vY
NNA AUSTRALIA
[Japanese Article] This Taste! Japanese Food Producers announce new natto and yakiniku sauce
https://wealth.nna-au.com/food-drink/148478/
ABC Events
[Chinese Article] Handmade natto new product launch
https://mp.weixin.qq.com/s/kZ8q-OPz5LoQoqtIY6EU6w
=-=-=-=-=-=-=-=-=-=-=-=-=-=-=-=-=-=-=-=-=-=-=-=-=-=-=-=-=-=-=
On July 18, 2022, Dai's Natto and Imamura Sauce and Dressing co-organised a food event "Introduction of new Product and suggestions on how to enjoy them" at Culinary Studio Dekura in Chatswood.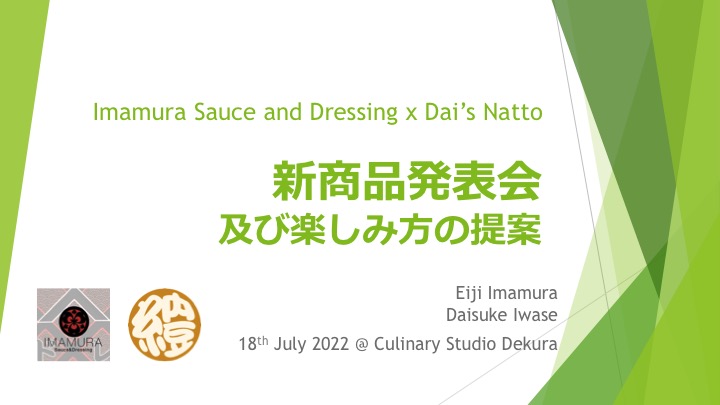 [Presenter, Guest Commentator, Guest Chef, Supported by]
Presenter 1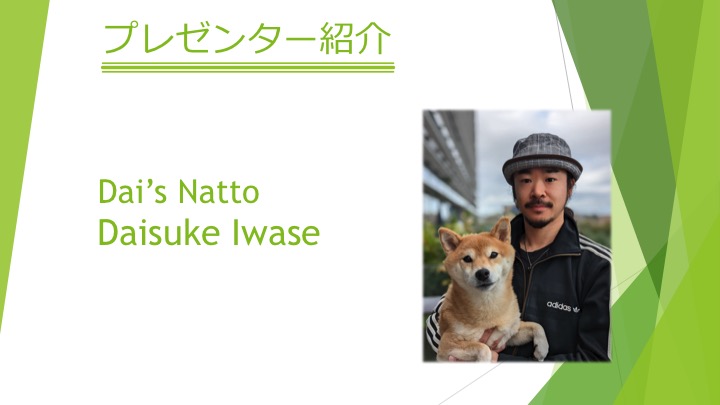 Presenter 2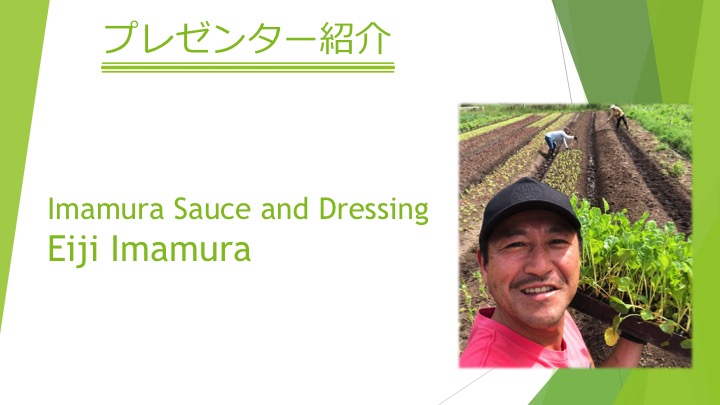 Guest Commentator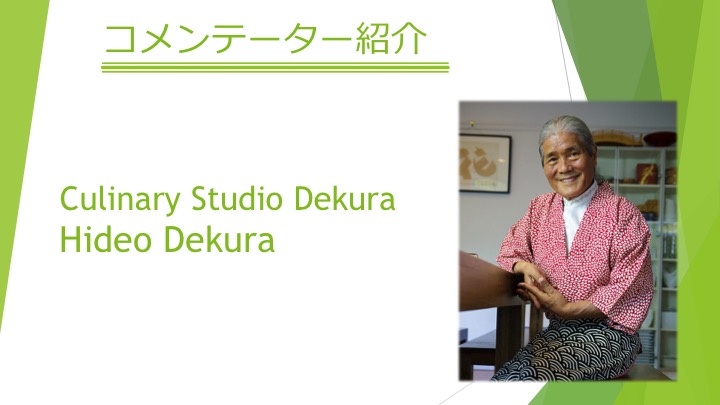 Guest Chef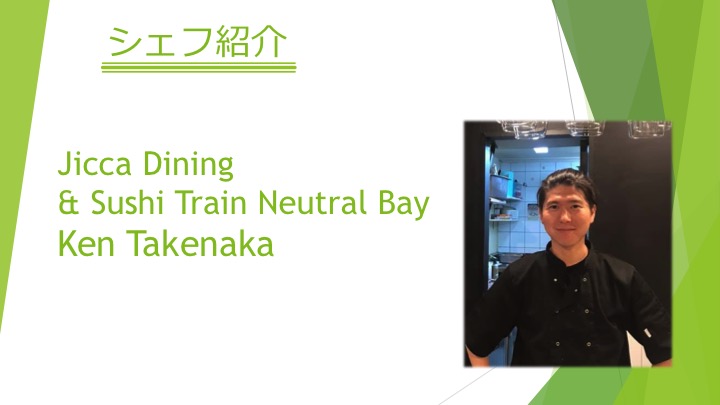 Supported by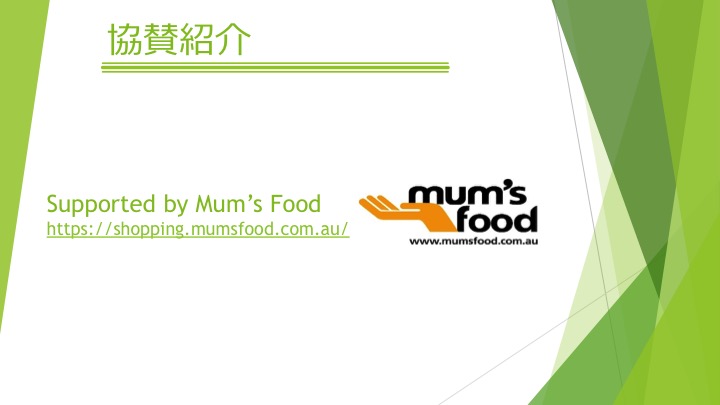 [Description of new Product – Handmade Hikiwari Natto]
Size : 35g x 3
Ingredients : Toasted and Crushed Australian Soybeans, and Japanese Natto Starter imported from Japan
Best before : 10 days from production date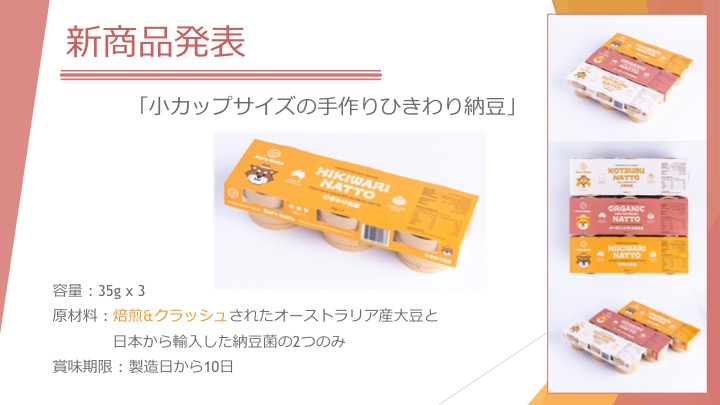 [Dai's Natto's Presentation – suggestions on how to enjoy natto]
Suggestion #1 : Enjoy the degree of fermentation and maturation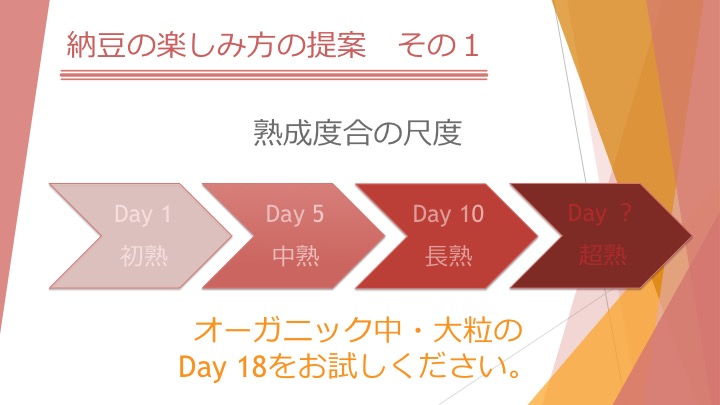 First of all, we would like to suggest enjoying the potential of natto itself, which actually might be a rare experience for Japanese as well, by enjoying the degree of fermentation and maturation of natto.
Natto is first fermented at a temperature of around 40 degrees Celsius for about 20 hours, and then slowly undergoes a secondary fermentation in the refrigerator. This secondary fermentation slowly increases the Umami flavour of natto as the days go by.
At this event, we have provided Small Cup Organic Natto with four different production date = Maturation scales which are below, for comparison.
Organic Natto Day 1 : First Maturation (初熟)
Organic Natto Day 5 : Medium Maturation (中熟)
Organic Natto Day 12 : Long Maturation (長熟)
Organic Natto Day 18 : Extra Long Maturation (超熟*)
One person who attended the launch event described the taste as "having a light aroma on the first and fifth days, with a more flavourful and soft texture on the 12th and 18th days."
* The official best before date of our natto is 14 days for small cups (10 days for Hikiwari) and 12 days for large containers. When we conducted a best before date experiment on our natto, we found that there is no change in quality even after 14 days from the production date (in an unopened product). In fact, we have found that the flavour increases even more!
However, the maintenance of natto quality to ~14 days post-production date is only possible when natto is stored at the correct temperature, which may be affected by factors such as transportation.
In addition, when we asked a professional food safety inspector what the best before date should be for our natto, we were advised to refer to the best before date normally used in Japan. We found that 7 to 14 days is the general range of the best before date for fresh natto sold in Japan. Following the Japanese best before date range, we set the small cups to 14 days(10 days for hikiwari) and the large containers to 12 days, slightly shorter than the small cups, since they are intended to be eaten as servings over many days.
Suggestion #2 : Enjoy food paring as Cup Kobachi (Small Bowl)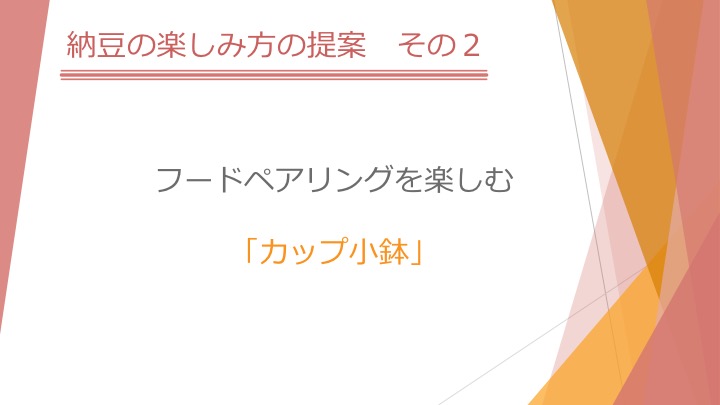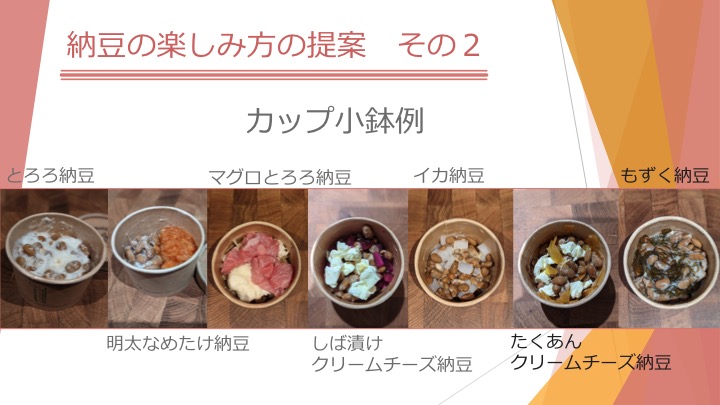 The second suggestion is to enjoy natto by paring with other foods.
You can enjoy natto even more by combining natto with other ingredients, as well as it is more enjoyable to explore new combinations!
We would like to propose this in the form of "Cup Kobachi (small bowl)"
A small cup is just the right size to mix other ingredients in and make it into Kobachi. All you have to do is mix natto and other ingredient(s) – it is super simple and easy!
These pictures are Cup Kobachi examples – Tororo(Grated Yam) natto, Mentaiko namameke(Enoki) natto, Tuna tororo natto, Shibazuke(cucumber pickles) and Cream cheese natto, Squid natto, Takuan(pickled daikon radish) and cream cheese natto, and Mozuku(seaweed) natto.
They were all great !!
We are thinking of holding a "cup kobachi contest" in the near future to collect ideas for combinations.
Suggestion #3 : Enjoy as an Umami/Flavour Booster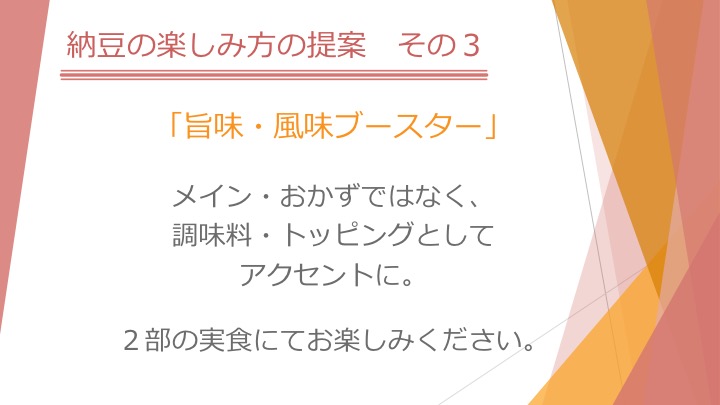 The third and last suggestion is to use natto as an Umami/Flavour booster, not as a main or a side but as a seasoning or topping.
The important thing for this suggestion is balance. By applying the right amount, natto can enhance the taste of other ingredients, like an Umami/Flavour booster.
[Natto dishes served at the event]
The following natto dishes were served at the event as examples of how to enjoy natto.
(Photo taken by Tomo Okai)
Left – Crushed Organic Natto & Gorgonzola Canapé
Right – Kotsubu natto & Boursin Canapé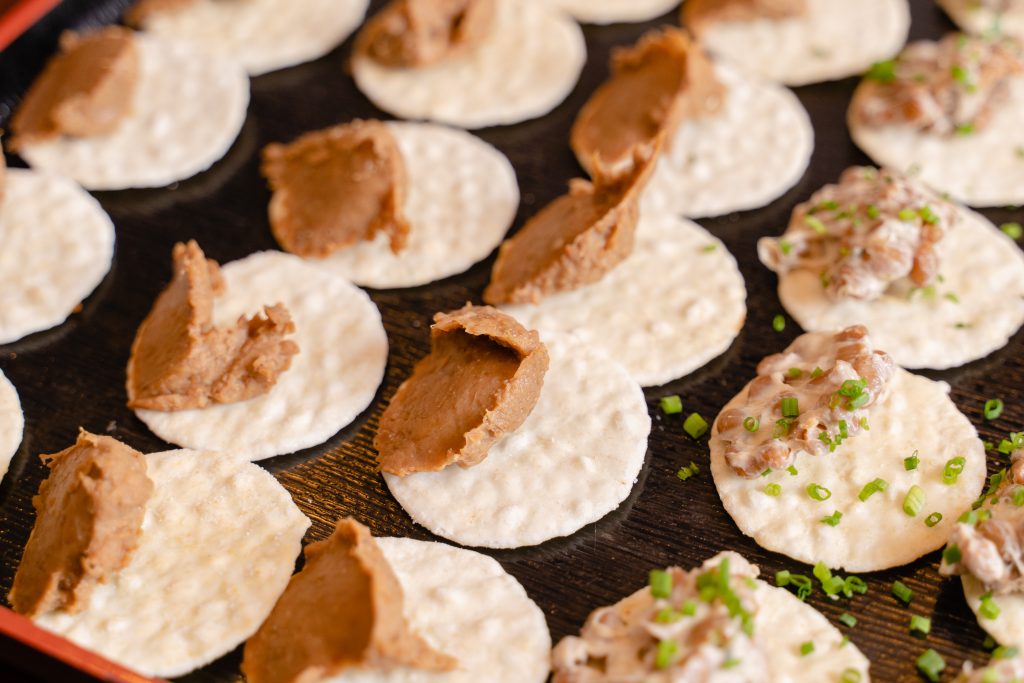 Hikwari Natto & Tomato Canapé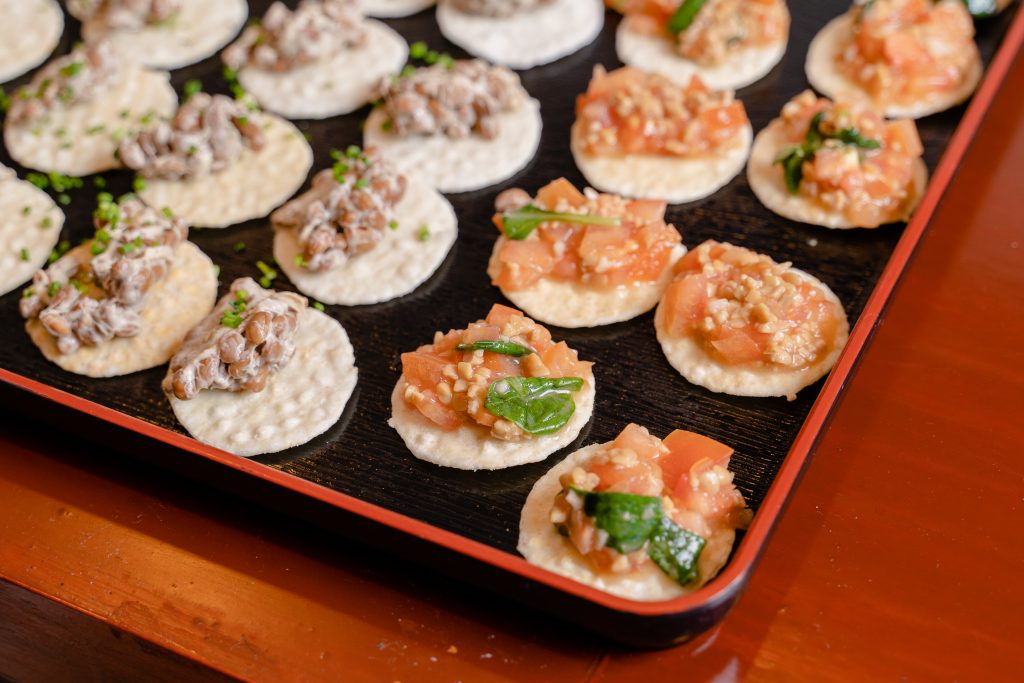 Oriental Style Tofu with Hikiwari Natto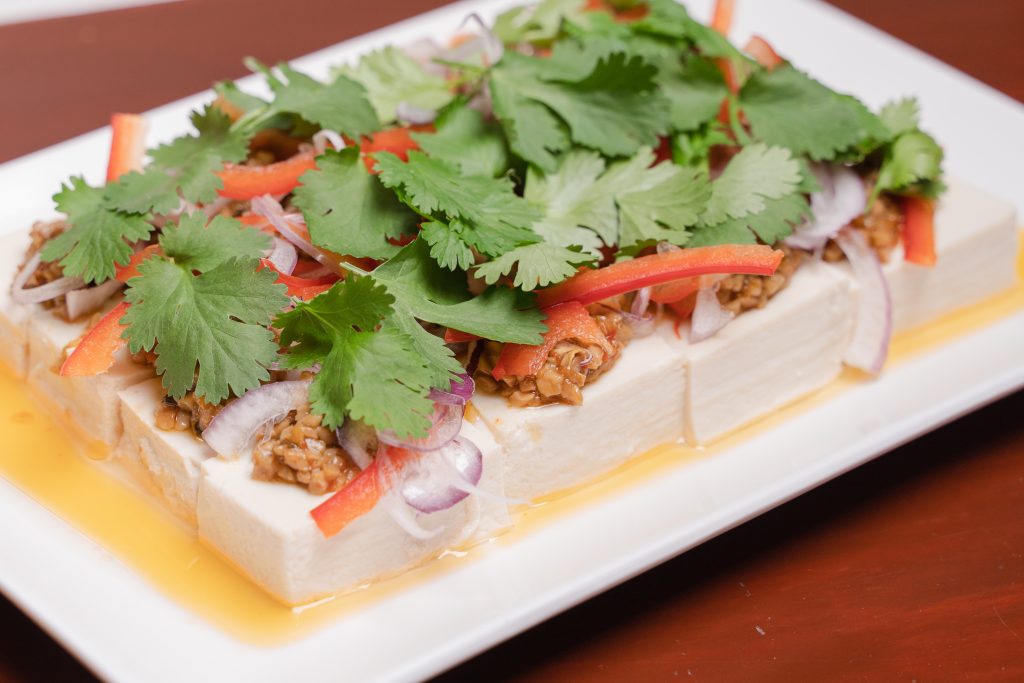 Kimchi Natto Bacon Cheese Spaghetti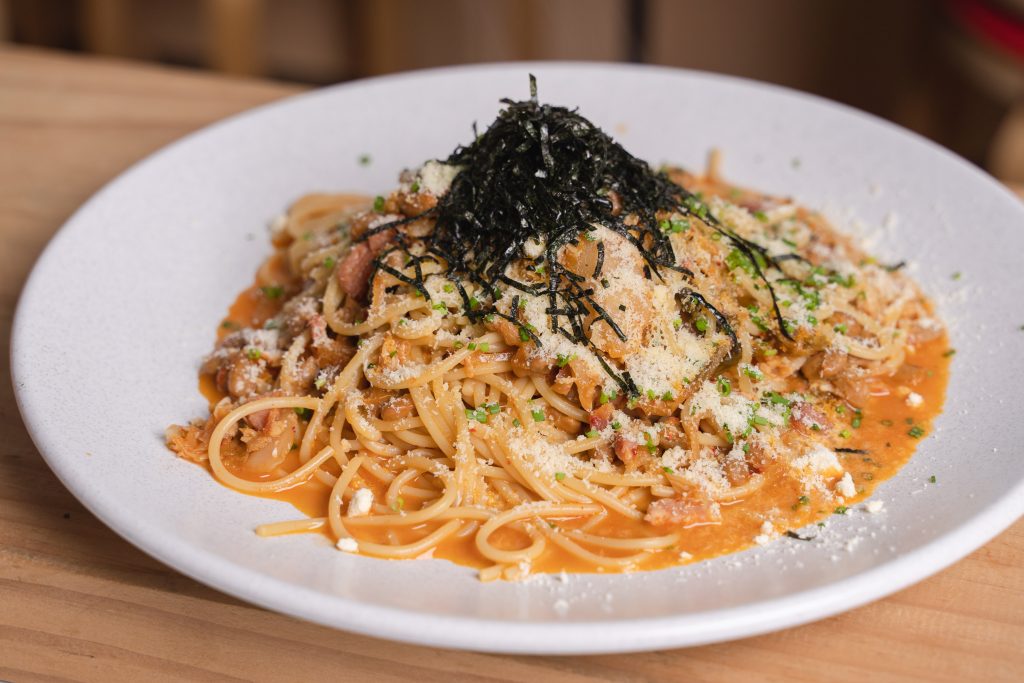 natto kakiage with Imamura Dressing